Occasionally throughout the Green-rumped Parrotlet (
Forpus passerinus
) nesting season, unbanded adults immigrate into the study population. We need to catch these birds to band them, necessitating dawn mistnetting. What's even better than getting to view parrotlets in the hand is all of the incidental bycatch - a brief chance to view neotropical birds eye to eye before releasing them.
Can you see the net? The birds didn't
Glittering-throated Emerald (Amazilia fimbriata)
Caught three in the predawn hours. Had to let em go fast so only this poor shot:
Saffron Finch (
Sicalis flaveola
)
Lesser Kiskadee (
Philohydor lictor
)
Blue-gray Tanager (Thraupis episcopus)
Only managed these shots before he chomped and escaped
Plain Thornbird (Phacellodomus inornatus)
They may be plain but they're a cool, iconic bird of the llanos. I'll have to do a separate post just on them.
Let's play a little game of guess-the-flycatcher?
Give up? This is a Southern Beardless-Tyrannulet (Camptostoma obsoletum). Hearing it sing before hitting the net helped a lot in identification.
My friend Rae Okawa, a Forpus fieldworker in the months before I arrived, also caught some really cool birds and graciously shared her photos:
Russet-throated Puffbird (Hypnelus ruficollis)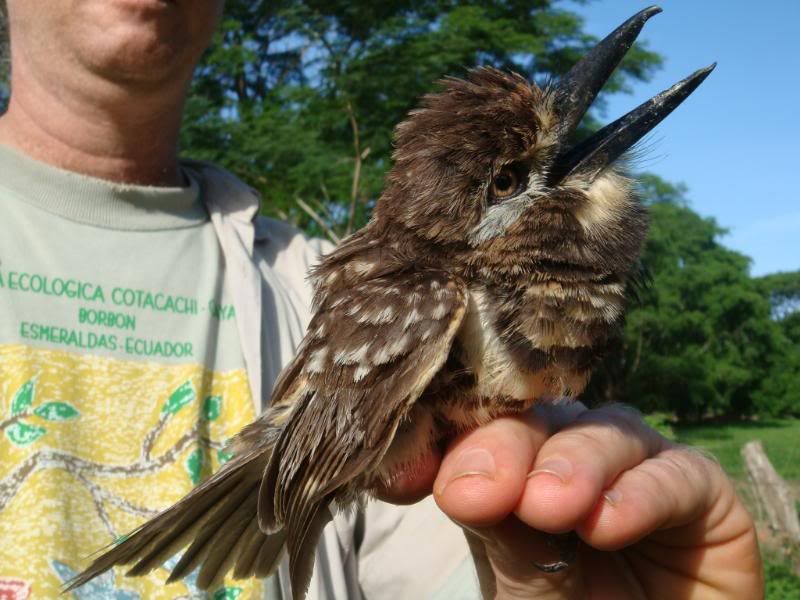 White-tipped Dove (Leptoptila verreauxi)

Glittering-throated Emerald (
Amazilia fimbriata
)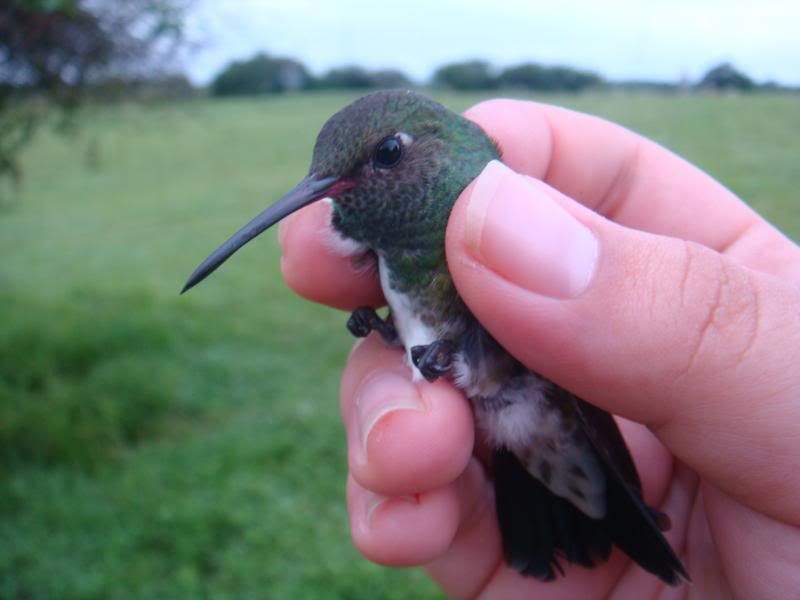 Pygmy Kingfisher (
Chloroceryle aenea
)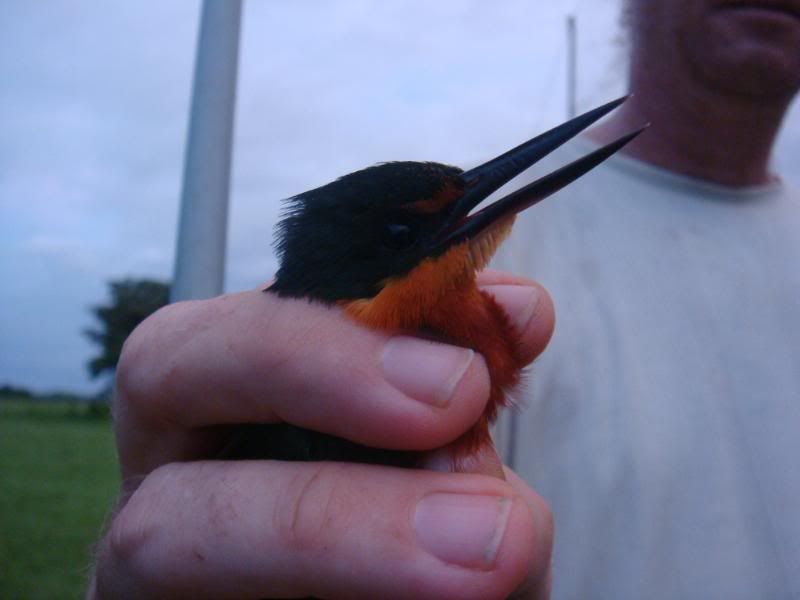 Bananaquit (
Coereba flaveola
)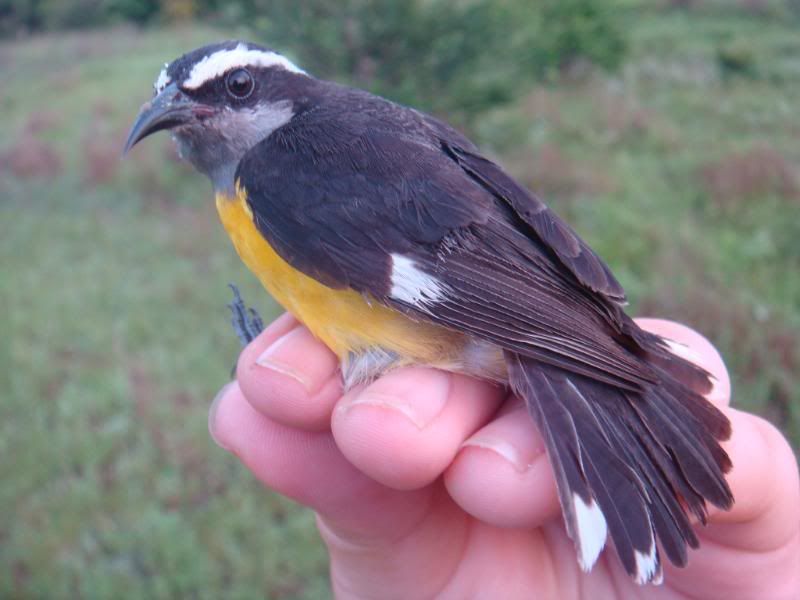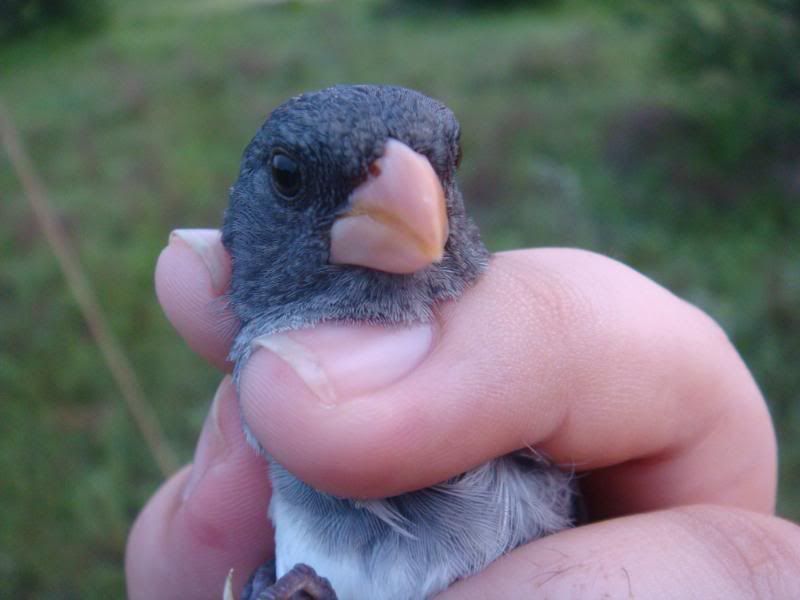 And of course, we both caught many of these:

Green-rumped Parrotlet (Forpus passerinus)